The second publication of
Research: USFSM
hit mailboxes in July 2019. This edition grew to 42 pages and focuses on the research of university professors, students and alumni. There were 15,000 copies distributed.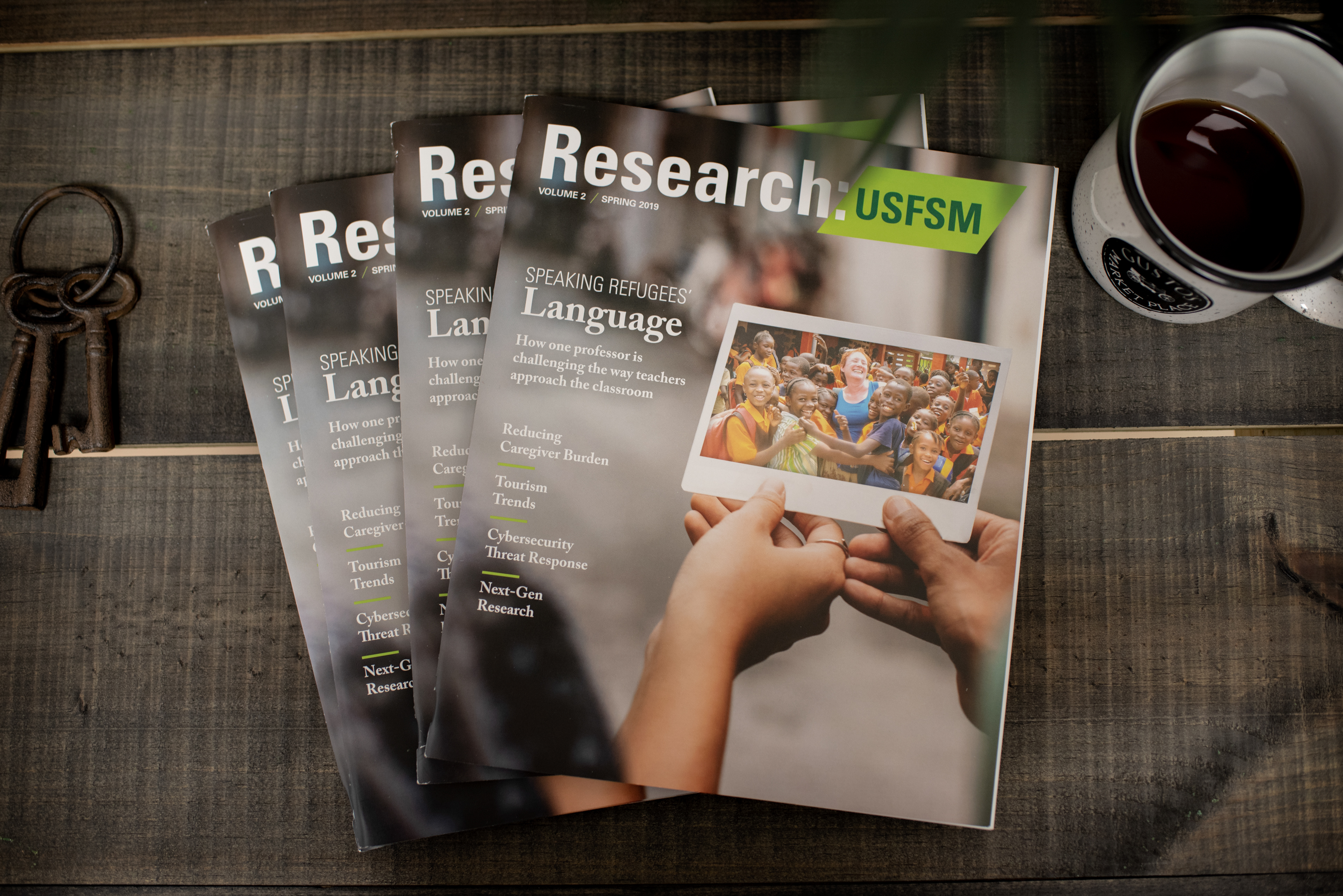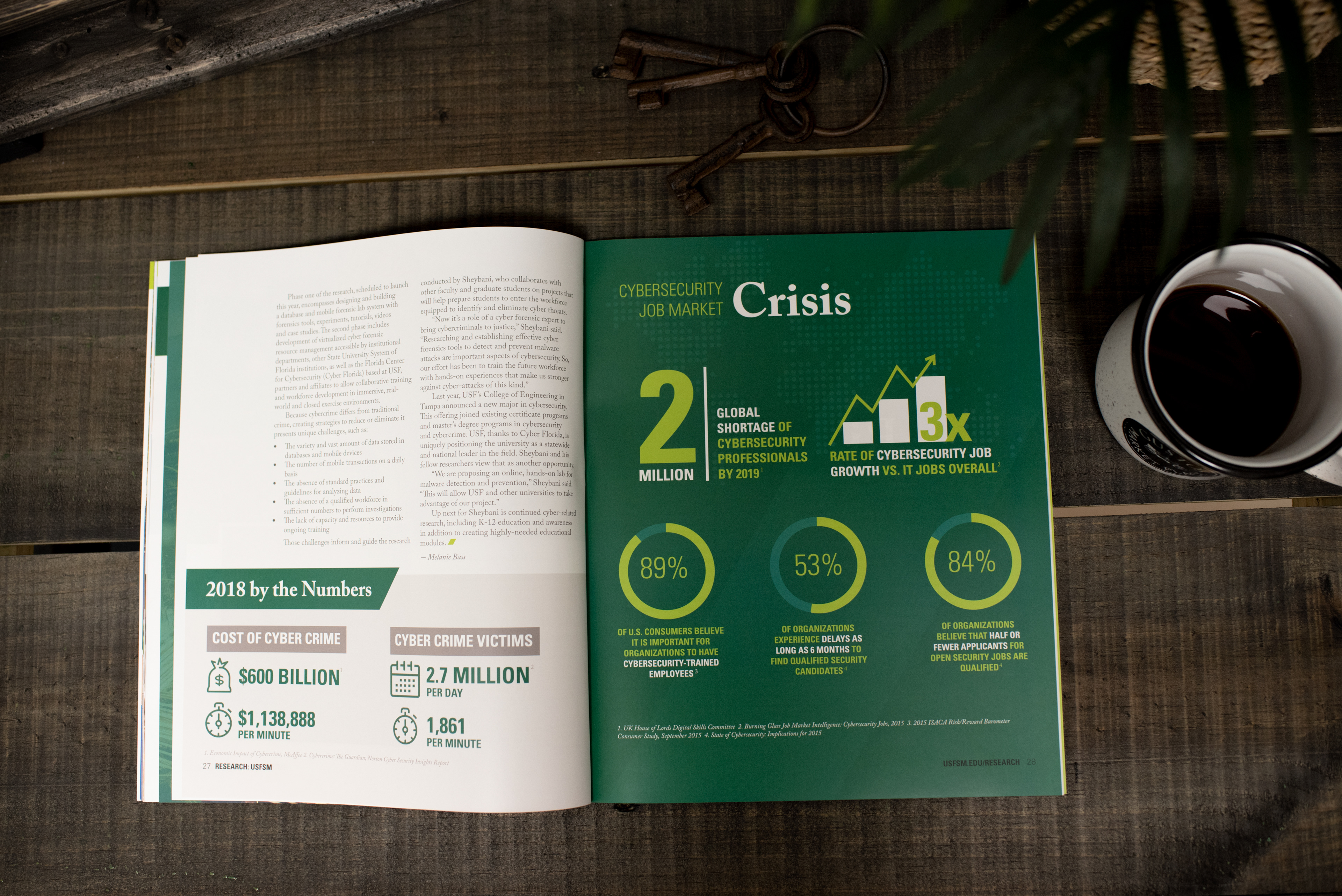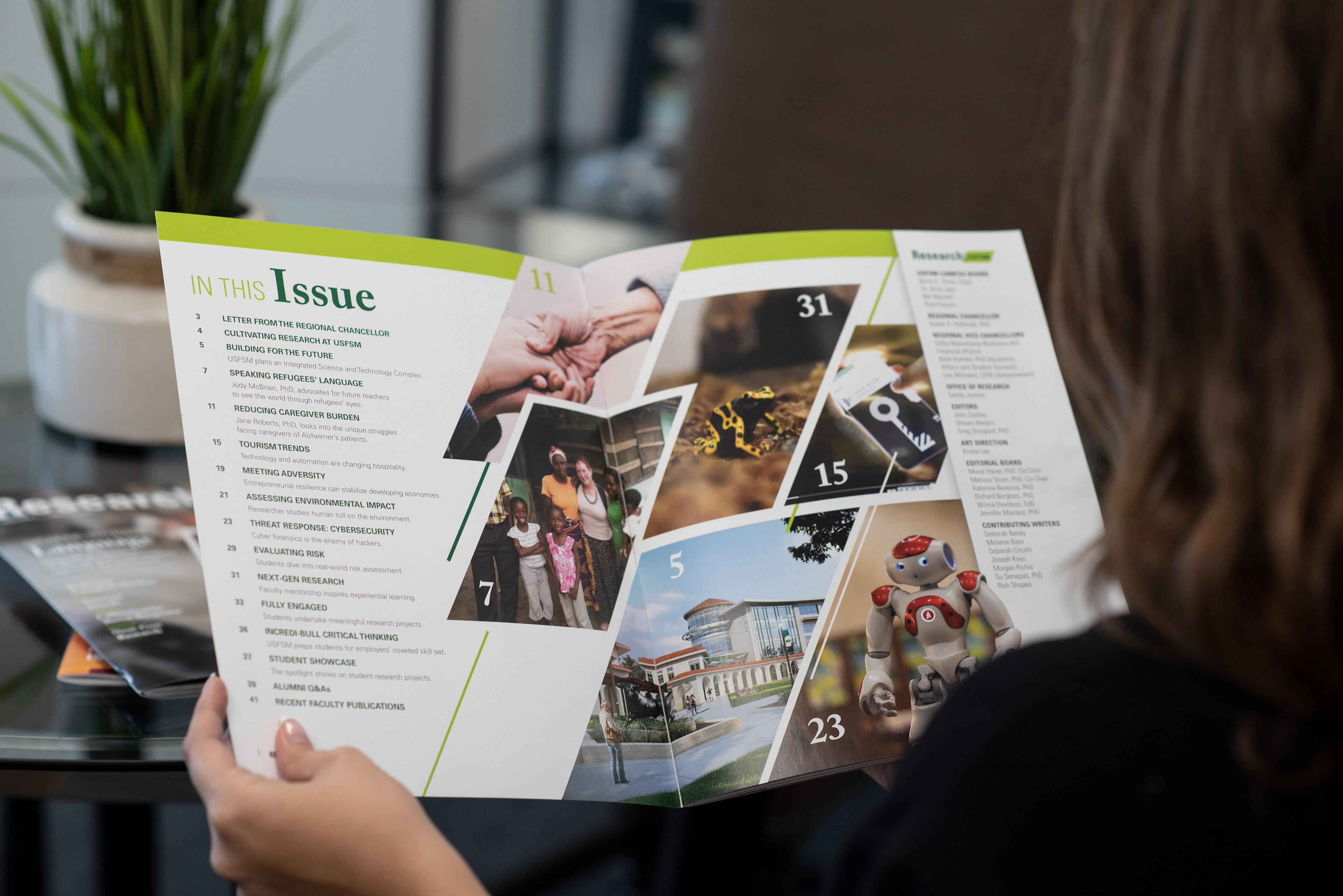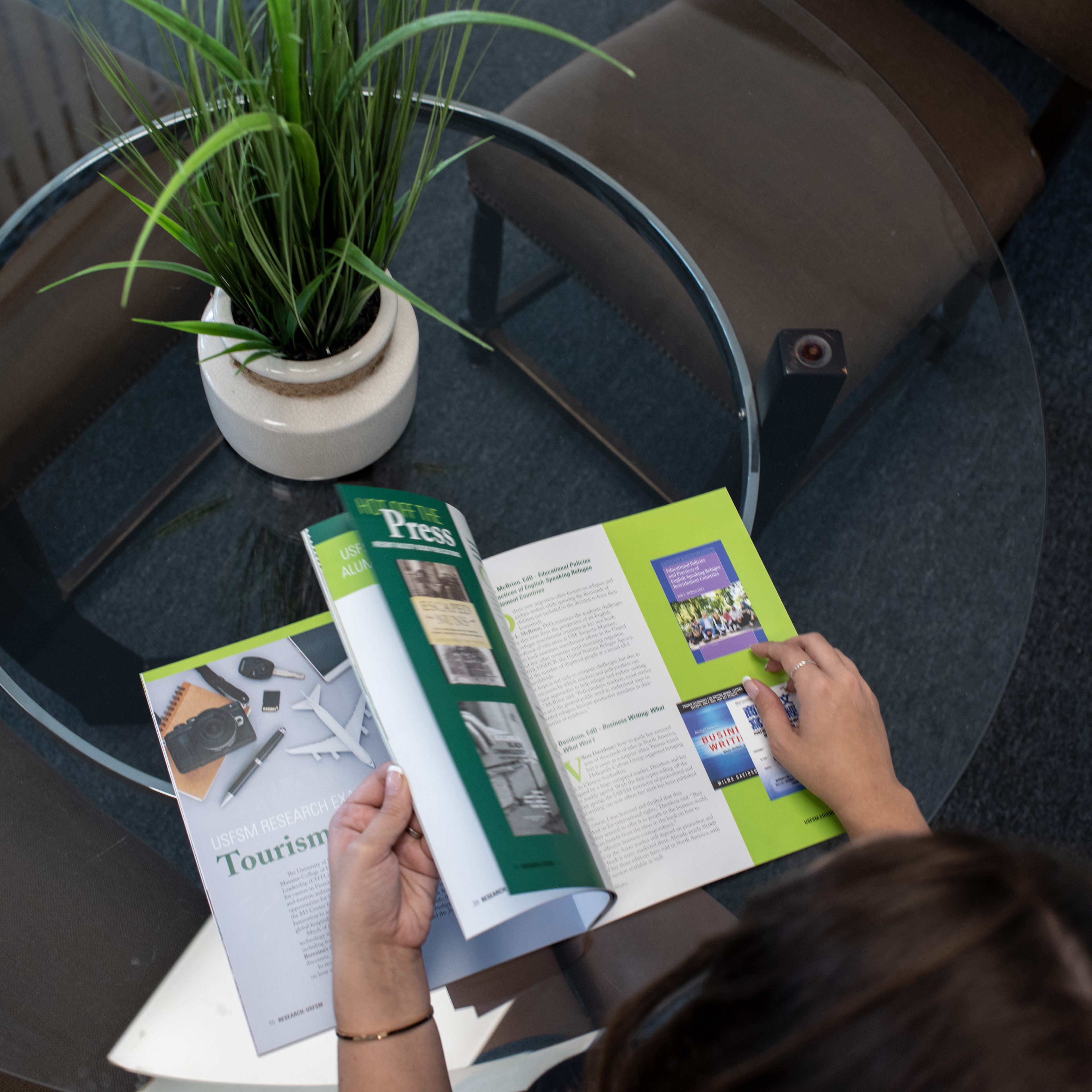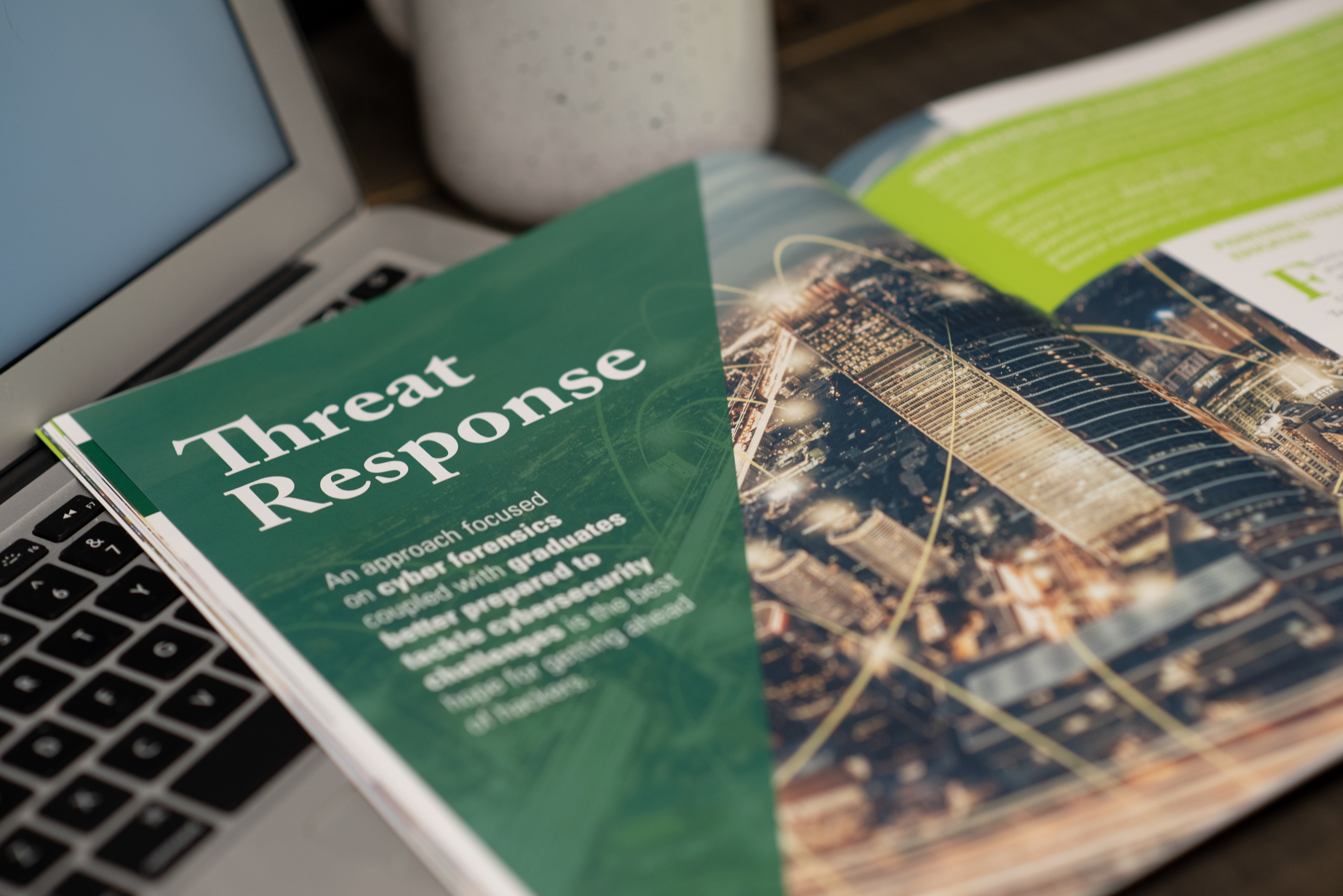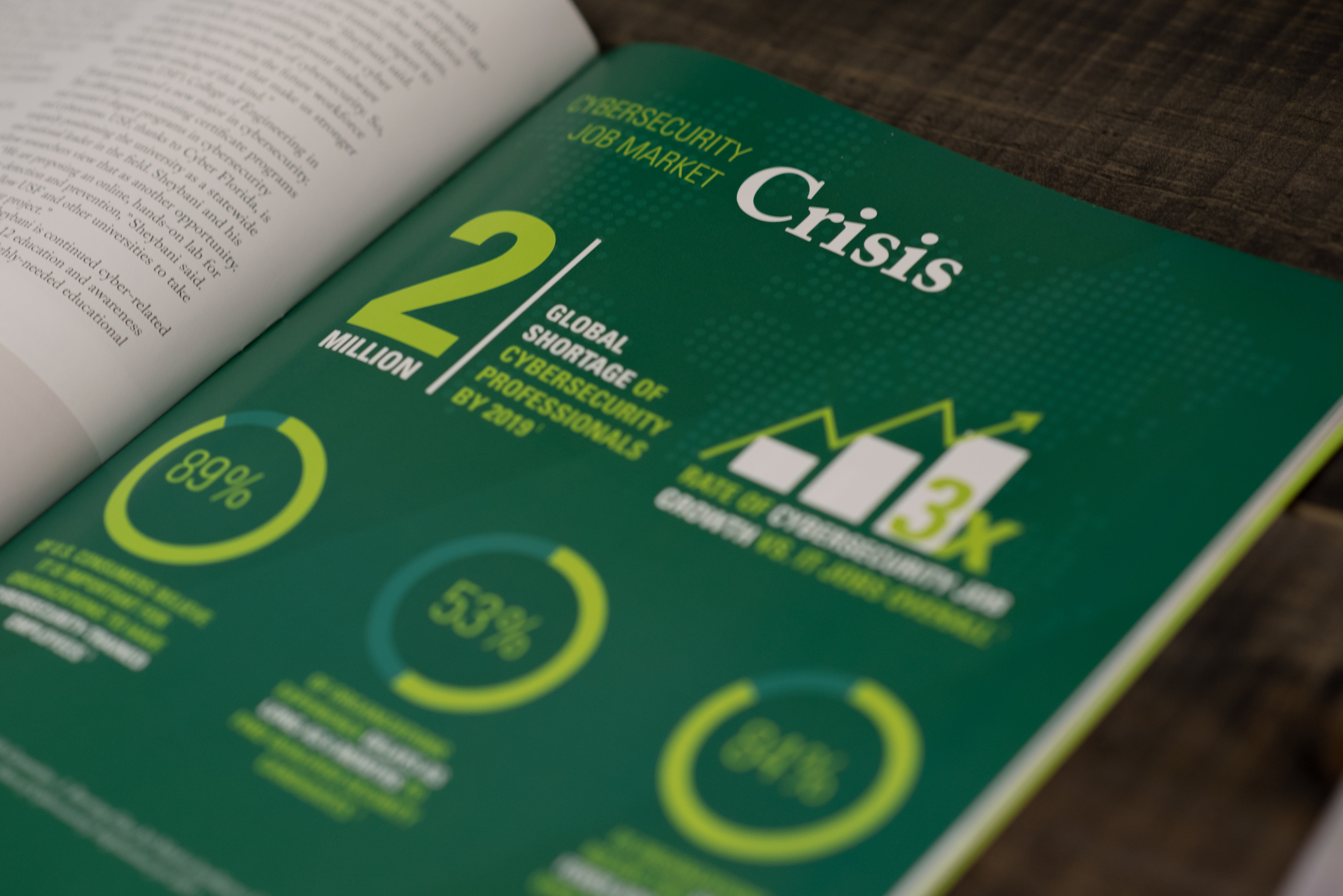 A new publication, the 18-page "Connections" insert spotlights stories of community engagement and business partnerships. It was inserted into the 2019-edition
Research: USFSM
, woven between the stitching as a pull-out feature.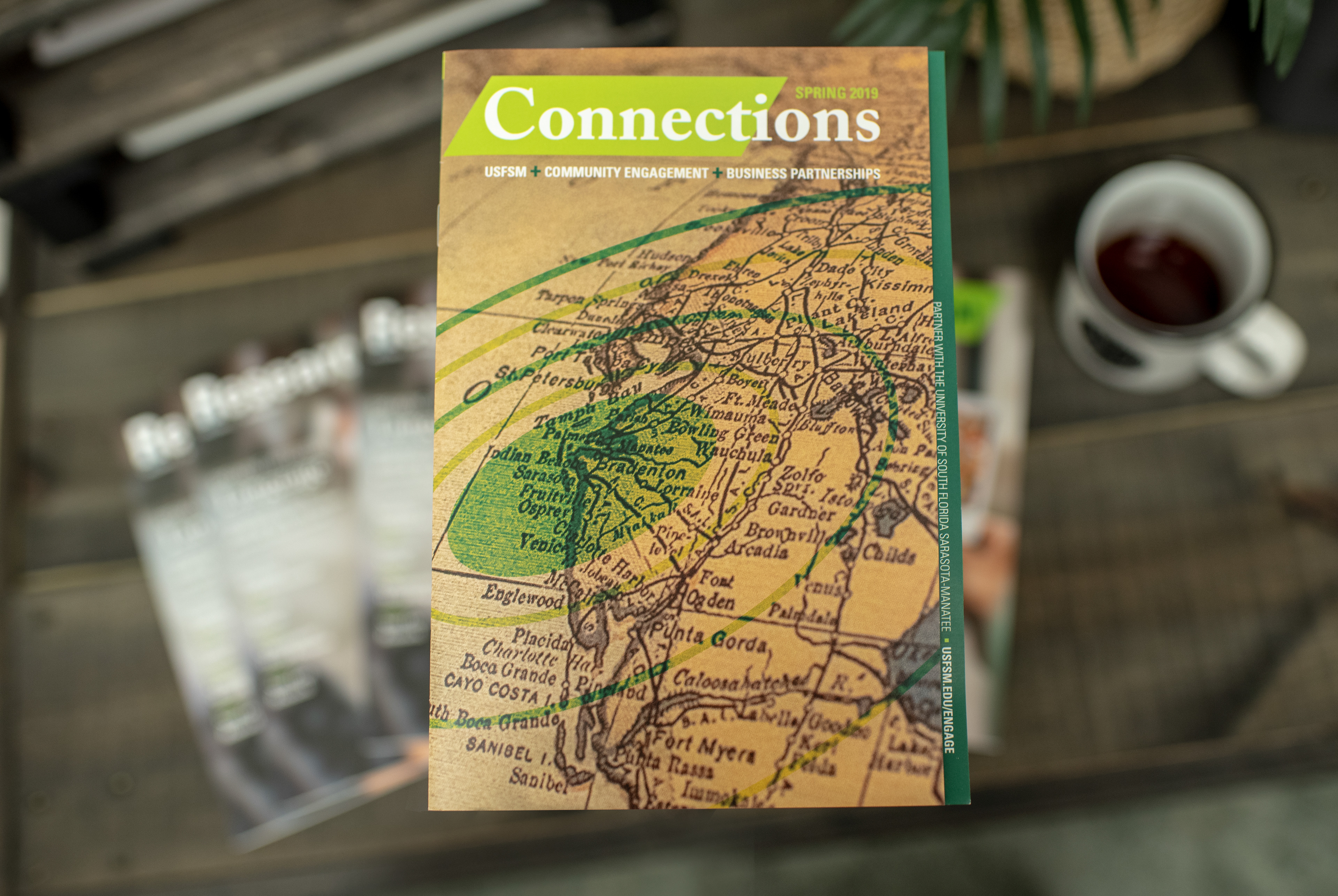 The cover features a vintage map centered on the Sarasota area with connections radiating across the entire state of Florida.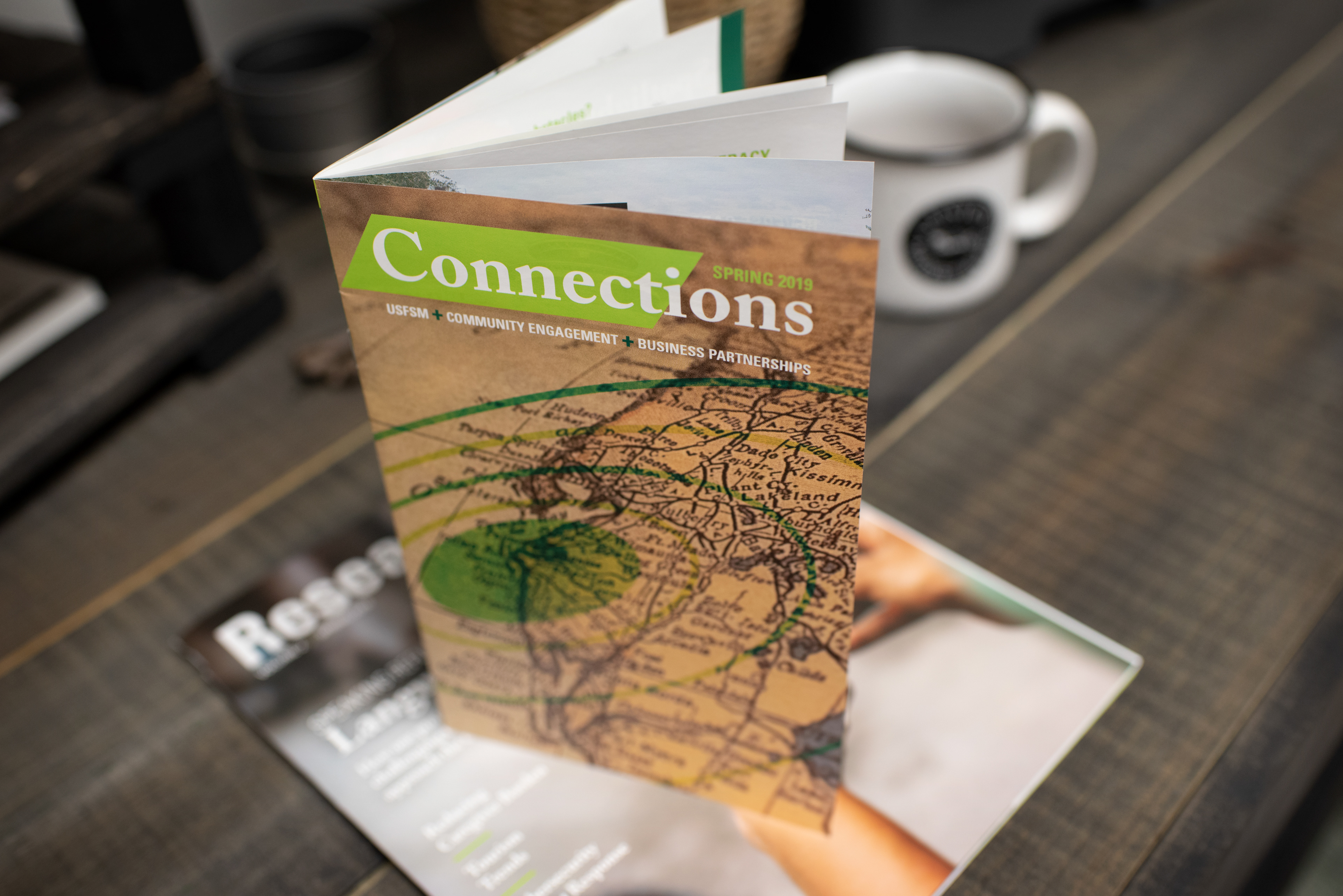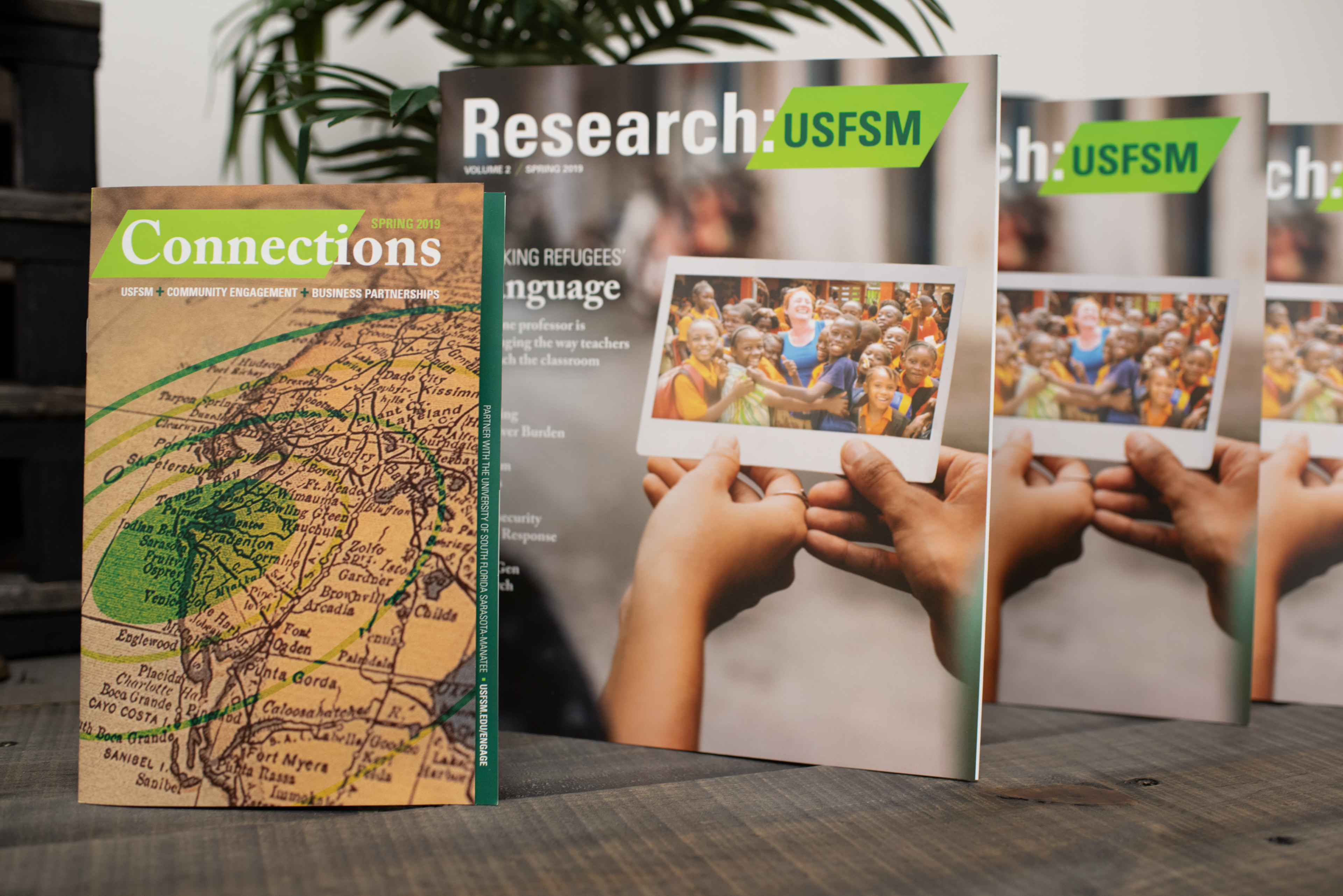 The inaugural issue of
Research: USFSM
debuted in 2018. The 36-page printed magazine features research spotlights across all disciplines at the university, and 
15,000 copies were distributed.